Basic Vision Tasks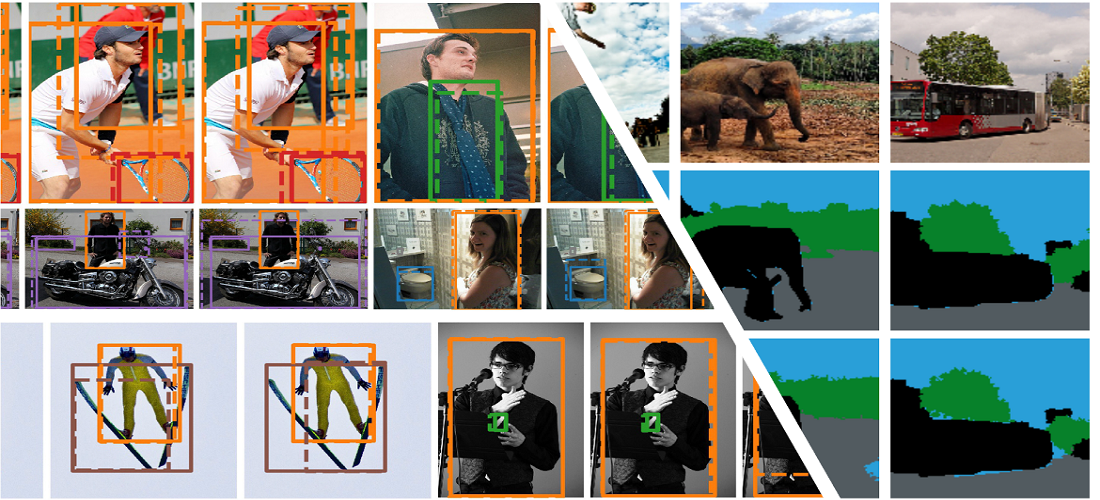 This project focuses on different basic scene understanding computer vision tasks including, but not limited to, object detection, segmentation (instance, semantic/ panoptic) and depth estimation & completion from image/video/point cloud sequences using supervised, semi-supervised, few-shot and self-supervised learning techniques.
Relevant publications:
Multi-Object Tracking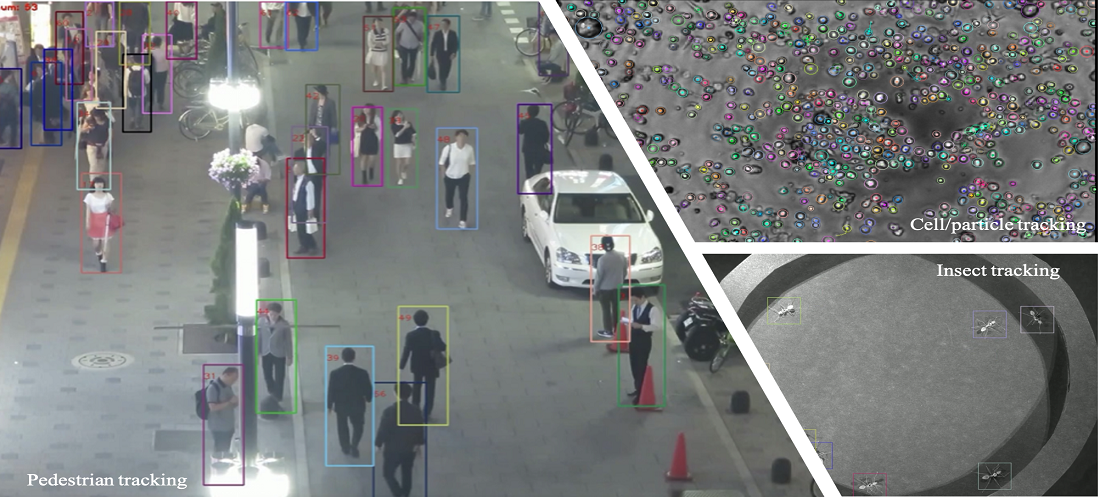 Visually discriminating the identity of multiple (similar looking) objects in a scene and creating individual tracks of their movements over time, namely multi-object tracking (MOT), is one of the basic yet most crucial vision tasks, imperative to tackle many real-world problems in surveillance, robotics/autonomous driving, health and biology. While being a classical AI problem, it is still very challenging to design a reliable multi-object tracking (MOT) system capable of tracking an unknown and time-varying number of objects moving through unconstrained environments, directly from spurious and ambiguous measurements and in presence of many other complexities such as occlusion, detection failure and data (measurement-to-objects) association uncertainty. In this project, we aim to design a reliable end-to-end MOT framework (without the use of heuristics or postprocessing), addressing the key tasks like track initiation and termination, as well as occlusion handling.
Relevant publications: